The pandemic has meant Apple's new product reveals aren't done in front of a live audience, instead of relying on video conferences to show off the latest iDevices. The next one of those, in whatever form it takes, is thought to be happening on March 23. Though plenty of people are still waiting to get their hands on Apple's AirPods Max, others are already wondering what the tech giant has in the works for 2021. Rumours are popping up all over in advance of Apple's expected March event. Will we see new iPads, an AirPods refresh, or an unexpected iPhone SE update? Before we hop into the details, let's cover the basics.
March 23 may be Apple's first event for 2021
March is historically a busy month for Apple. In 2018, it announced the iPad with Apple Pencil at an education-themed event in Chicago. In 2019, Apple Arcade, Apple Card, Apple News+, and Apple TV+ made their debuts at the Steve Jobs Theater. Last year, in lieu of a splashy event, the company quietly announced iPad Pro, MacBook Air, Mac mini, and Magic Keyboard updates.
So what's on tap for 2021? Though reliable Apple leaker Jon Prosser initially said an event would be held on March 16, that's unlikely, as Apple would have probably announced it by now. Bloomberg's Mark Gurman also chimed in that it wouldn't happen on the same day.
Narrator: There won't end up being one https://t.co/SVAdtzfjqz

— Mark Gurman (@markgurman) February 20, 2021
The latest rumour is that Apple will hold an event on March 23, and one of the sources is Prosser, who tweeted "23" this morning, followed by a message that says AirTags, iPad Pro, AirPods, and Apple TV are on tap. If that's the case, we should see an announcement in the next week or so for what's likely to be another virtual Apple event.
If, however, Apple decides to forgo its March event, there's still a good chance it will announce several products before this summer's WWDC. Here are a few products we believe may hit store shelves in the coming months. 
AirPods 3
Ready for a new spin on AirPods? Well, it looks like Apple has something in the works for 2021. The company is reportedly working on a substantial redesign for its next-generation AirPods.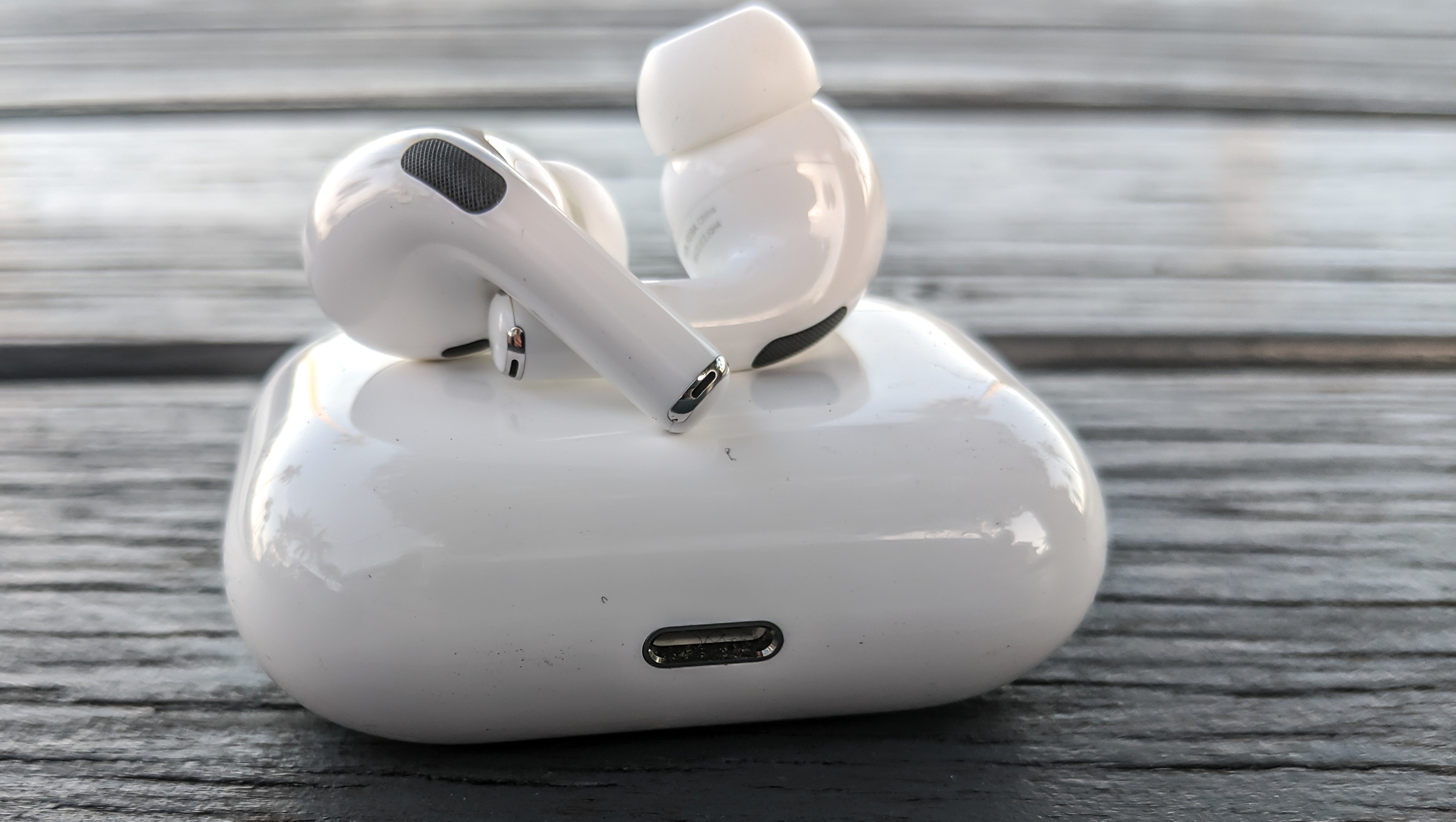 The new AirPods will reportedly sport shorter stems along with a smaller case. It wouldn't be a surprise if Apple adds a magnetic ring for MagSafe charging, though it may be a premium option. Though the upcoming AirPods will likely have a new wireless chip, ANC is probably not in the cards. We also don't expect spatial audio to make an appearance. 
Pricing is expected to increase from $159 to $199 for the next-generation AirPods.
AirPods Pro 2
It's been a few years since Apple first released its AirPods Pro, and it looks like we may be getting an update. Last year, Bloomberg's Mark Gurman reported that an updated version of the AirPods Pro was scheduled for 2021 and would do away with the stem to look more like other true wireless earbuds on the market. That means the case will likely be slimmed down; 9to5Mac suggests it may magnetically attach to MagSafe chargers. 
MacOtakara, a popular Japanese site for Apple leaks, reports Apple will introduce the latest AirPods in April; we believe Apple will announce them in March and you'll see them on store shelves in April. Pricing for the new AirPods Pro is unknown.
AirTags
It looks like Apple may finally announce AirTags, its long-awaited long competition to Tile and other tracking devices.
AirTags use Bluetooth connectivity to find lost devices and will be integrated into Apple's Find My app. They're reportedly small, round, white discs with a small Apple logo. If you're too far away from your device to connect via Bluetooth, you can activate Lost Mode for the AirTag, and you'll be notified any time another iPhone gets close enough to pick up the signal. It also looks like Apple will provide a way for users who find an AirTagged product to contact its owner.
Pricing is rumoured to be $25-$35 per AirTag, though we think Apple will offer multi-packs at a discount. We expect AirTags to make its debut at Apple's March event, but aren't making any guarantees since it has been rumoured at past events as well.
Apple TV (6th Generation)
Let's face it: Apple TV is way overdue for an update: The last refresh was in 2017. Multiple sources say the next-generation Apple TV has been ready for nearly a year. A product called Apple TV Gen X also made an appearance in Target's inventory system last year.
Multiple Target employees have started reaching out to me about this 🤔

Showing up in their systems and on UPC scanners is this mysterious "Apple AirPods (X Generation)" listing, priced at $399. 👀

Potentially Apple's over-ear "StudioPods" headphones. Launch soon (March)? pic.twitter.com/NVcqH8As47

— Jon Prosser (@jon_prosser) February 22, 2020
According to the Israeli tech site, The Verifier, the upcoming Apple TV will have major hardware and software updates. We're really hoping the remote gets an upgrade as well; if you've ever used an Apple TV remote you'll know what we're talking about.
The new Apple TV is rumoured to ship with an A12 and a few storage configurations. The base model will feature 64GB of storage and it's likely a 128GB variant will be available as well. It's also rumoured to have a U1 processor for tasks like spatial awareness and spatial audio on AirPods Pro and AirPods Max.
The updated hardware provides a few hints as to software features Apple may announce with the next-generation Apple TV or shortly after at WWDC. Expect to see improvements to HomeKit automation and possibly multi-room networking and a Handoff feature when switching rooms. Also expect to see significant improvements to the overall gaming experience when using Apple Arcade. There's also a chance a new Kid's Mode and the addition of Screen Time make an appearance.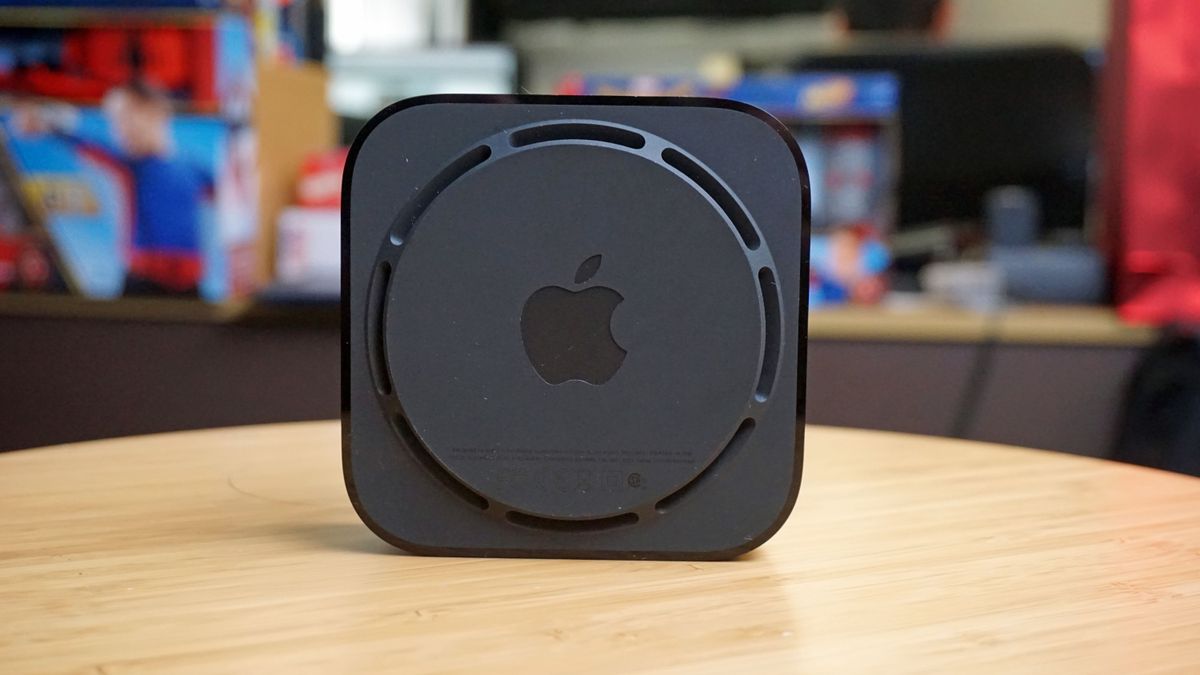 We think this product will be announced in the first or second quarter of 2021—most likely at Apple's March event. If pricing from Target's inventory system is accurate, the upcoming Apple TV will come in at $179 for the 64GB model.
iPad (9th Generation)
Like iPhones, the basic iPad is updated every year, and this year should be no exception. Rumours for the entry-level iPad are all over the place. We've done our best to find credible sources, but you'll want to take everything with a grain of salt. 
In a research note to investors, Apple analyst Ming Chi Kuo writes that the upcoming iPad will have a 10.2-inch mini-LED display. We believe Apple will ship the tablet with an A13 chipset and increase default storage to 64GB. 
An iPad Air-style redesign is less likely, though bezels may be minimized and the chassis may be thinner. There are a few reports stating the iPad will have USB-C charging, but all appear to originate from a suspended Twitter account, and we're pretty confident that a Lightning port is in order. We don't expect MagSafe charging on iPads or an updated Apple Pencil in 2021. 
For the past few years, Apple has announced the iPad in September, and that seems likely to happen this year. Even if the iPad ships with a mini-LED display, we don't think prices will increase; Apple's mini-LED order is expected to increase substantially in the second half of the year, and the company is working to bring costs down.
iPad mini (6th Generation)
Apple waited four years before refreshing the iPad mini in 2019. It looks like the wait will be cut in half for the sixth-generation update.
MacOtakura claims the new iPad mini will have a slightly larger, 8.4-inch display. We don't believe Apple will increase its overall footprint, so there's a good chance it will get the same redesign treatment as the current iPad Air. It's a drastic but overdue change that would result in minimized screen bezels, a squared body, and a side-mounted Touch ID scanner. 
As for hardware, the Chinese tech site, MyDrivers, states that the iPad mini will ship with an updated A13 processor. We think there's a possibility of a slight bump in RAM, but storage options are unlikely to change. There's also a good chance Apple will update the 8MP rear camera on the current model to 12MP for 2021. 
Kuo predicts the next-generation iPad mini will be announced in the first half of the year, which falls in line with the iPad Pro refresh that's expected for March. Expect a slight price bump, since Apple will likely use a mini-LED display and may offer a 5G option. 
iPad Pro (5th Generation)
Yearly iPad Pro updates are almost a given, and we believe Apple will introduce its next-generation iPad Pro in the first half of the year. Details are still pretty scarce, but we can make some educated guesses based on historical patterns, patents, and supply chain news. 
It's almost certain that the upcoming iPad Pro will feature an updated Apple Silicon. We'll likely see a small bump in RAM for the less expensive versions, though Apple doesn't share RAM information in general. 
The overall form factor is unlikely to change much this year, though Apple will reportedly use a mini-LED display for better battery life and to make additional room for components.
5G connectivity will likely be an option for 2021. We also expect to see MagSafe charging make an appearance since Apple used an iPad Pro render as an example of the technology in a patent that was published in 2020.
We wouldn't be surprised to see a small price bump this year to account for more expensive components. 5G connectivity will almost certainly come at a premium. If history is a reliable indicator, expect to see the iPad Pro at Apple's March event.
iPhone SE 3 
Last year's long-awaited iPhone SE refresh was a massive success, but there are still rumours the mid-range smartphone will be updated again for 2021. There aren't a lot of details on the upcoming iPhone just yet, but we can make some predictions based on supply chain information, consumer pain points, and historical data. 
The biggest rumour at the moment is that the iPhone SE will have a 5.5-inch display. We think Apple may reduce the display bezels and incorporate a side-mounted Touch ID sensor on the phone in order to make room for the larger display while minimizing costs and changes to the phone's overall dimensions. 
The iPhone SE will likely have an Apple A14 chipset with the same 64GB base storage configuration as the current model. We expect a larger-capacity battery this year as well since many users found battery life on the current iPhone SE to be underwhelming. 
5G is the big question for the iPhone SE. We think it may limit connectivity to sub-6GHz, but there's a chance 5G will be an upgrade option, with LTE serving as the standard. 
MacOtakara claims Apple will announce the iPhone SE 3 in April. That falls in line with last year's announcement. But Kuo offers conflicting information and says we won't see the refresh before July. Either way, pricing is not expected to change. 
More to come from Apple
We're focused on mobile products, but Apple is rumoured to have lots of other cool things in store for 2021, including AR goggles and new consumer displays. We'll update this story as we learn more.
---
Also Read: Here's how Apple Watch manages to monitor blood glucose without drawing blood